JSAF協定大学
PARTNER UNIVERSITY
サセックス大学
Studying at the University of Sussex gives you the opportunity to change the world. Since its foundation in 1961, the University has been at the forefront of change – having pushed for development and demanded more, creating a better future for individuals and communities around the world.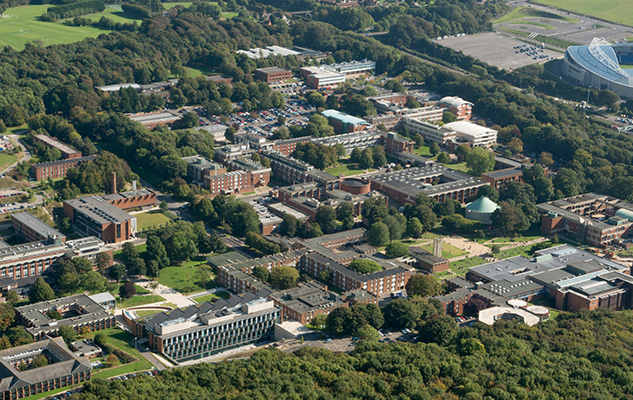 Research that delivers

Research at the University of Sussex makes a difference. Sussex's research is internationally recognised for drawing together leading academics from different disciplines – an approach that delivers the most powerful and meaningful results. 75% of the University's research activity is considered 'world leading' or 'internationally excellent' (Research Excellence Framework 2014).

Teaching that counts

By studying at the University of Sussex you will learn from some of the best university teachers and researchers in the UK, who work at the forefront of their fields. Our teaching staff includes recognised Academicians and Fellows. In addition, three Nobel Prize winners and one prestigious Crafoord Prize winner have taught at Sussex.

Locations that inspire

The University of Sussex campus offers a unique combination of tranquillity and energy. We are surrounded by a beautiful national park, yet at the same time we are a short train journey from Brighton. Brighton has fantastic transport links, with easy access to major airports, so you'll easily be able to explore the rest of the UK and Europe.
Falmer, ファルマー Brighton BN1 9RH イギリス
英語集中プログラム
English language courses
If you do not meet the English language requirements to study the International Foundation Year, International Year One, or Pre-Masters Programme, you can improve your level of English by studying an English language course at the International Study Centre.
キャンパス
You will find everything you need at the University of Sussex. The campus boasts state-of-the-art facilities, a lively Students' Union, as well as a number of food, drink and entertainment options.
The University of Sussex is continually investing in state-of-the-art facilities and teaching spaces on campus, where you can have the freedom to think creatively and make your mark in your chosen subject.
Ground-breaking research centres – including the Genome Damage and Stability Centre, the Sussex Centre for Migration Research and the Sackler Centre for Consciousness Science
Historical resource centre – The Keep is just a short walk from the Sussex campus and is home to the Mass Observation Archive and Special Collections
State-of-the-art exhibition centre – the Attenborough Centre for the Creative Arts offers exhibitions, performance, teaching and research. The Centre has a state-of-the-art flexible auditorium with 350 seats, gallery and display areas, rehearsal studios, breakout spaces and a new café
£30 million building – the Jubilee Building features a 500-seat lecture theatre, seminar rooms, cluster rooms, social spaces and a café
Modern teaching space – the £10 million Fulton building offers two 160-seat lecture theatres, as well as a flexible social and meeting space.
街の様子
Brighton – Creative and vibrant
As an International Study Centre student, you'll benefit from living in Brighton, one of the UK's most creative and vibrant cities. The University of Sussex is just nine minutes by train from Brighton, making visits to the city centre easy and accessible.
The city is famous for its beautiful seafront, unique shops and markets, and thriving music and art scenes. Each year, millions of inquisitive tourists and open-minded individuals visit this inspirational city to experience its friendly and creative atmosphere.
Brighton is easily accessible from both campus, London and local airports:
Campus to Brighton: nine minutes by train
Brighton to Gatwick Airport: 30 minutes by train
Brighton to central London: one hour by train.
Seaside escape 
Brighton's famous pebble beach is perfect for meeting up with friends for fish and chips, or enjoying the fresh air and sunshine. You can also have a go at different sports, such as volleyball and stand-up paddle boarding.
Historical Victorian pier
Brighton's pier dates back to 1899, and it is full of Victorian charm. Here you can have hours of fun enjoying colourful fairground rides, souvenir shops, games arcades and food stalls serving warm doughnuts.
大学参考データ
| | |
| --- | --- |
| 場所 | Brighton |
| 街の人口 | 約28万人 |
| 大学タイプ | 国立 |
| 学生数 | 約11,800人 |
| 学期制 | セメスター制 |
コース内容と出願要件
語学パスウェイ
English Language Preparation (ELP)
出願要件:

高校GPA3.0・IELTS for UKVI 3.5~
学部パスウェイ
International Foundation Year
出願要件:

高校GPA3.0・IELTS for UKVI 5.0(W5.0)
学部パスウェイ
International Year One
International Year One


 

 
 – Business and Management
 
 
 – Computing
 
 
 – Engineering
 
 
 – Finance and Accounting
 
 
 – International Relations and International Development
 
 
 – Media and Film Studies
出願要件:

高校GPA3.0・IELTS for UKVI 5.5(W5.5)